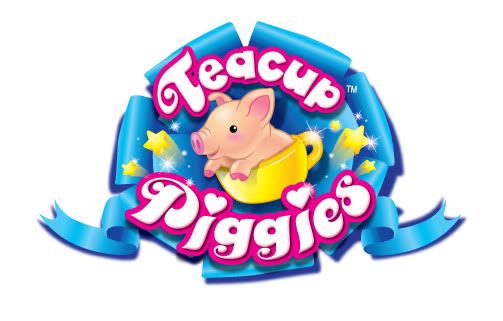 Interactive toy pets have seem to become very popular these days. It of course helps if the pet is cute as well as interactive. Just recently we had the opportunity to give
Teacup Piggies
a try. I would have loved having a toy like this when I was younger!
It's crazy to say it, but as we all know the Holiday Season is just around the corner and I have a feeling that Teacup Piggies are going to be a big hit this year! These little piggies are absolutely adorable, and both my son and daughter have really enjoyed it. I can though always tell who has had the piggy last depending on how it is dressed. My son always takes the clothes off so that Carat (the teacup piggy we received), and as we all know little girls loves to dress them up!
Carat is a big talker, but with her adorable little voice you just simply can't help but fall in love! The only phrase that Carat says that I had to explain to my son was "LOL". Being that he is only three, he had no idea what that meant. When Carat goes a little while without being played with she will say she is ready to go into her teacup for a nap. At that point my son will run and grab her teacup and place her in it and put her away for a well deserved nap!
Not only are there these adorable little piggies just all around fun, but there is also a ton of outfits and accessories that you can purchase to accompany your piggy collection!
About Teacup Piggies
Teacup Piggies are six inch miniature versions of real Teacup Pigs. They speak over 20 phrases and each piggy comes with it's very own teacup, accessories and birth certificate. Fabulous wardrobes and playsets sold separately.
Buy:
Teacup Piggies are available at ToysRus, Walmart, K-Mart, Walgreens and Radio Shack.
WIN,WIN,WIN
1 piggy set – one interactive piggy, teacup, bottle, birth certificate and instructions

Thank you to everyone that took time to enter. Random.org picked #94 as the winner
94. hollowsins said...
September 14, 2010 12:34 AM
I am an ATGU facebook fan





MANDATORY ENTRY:
(Please Leave A Valid Email Address)
Visit
Teacup Piggies
and take a look around. Then come back here and tell me what piggy caught your eye!
EXTRA ENTRIES:
To receive these extra entries, you must do the MANDATORY entry:
Follow As They Grow Up on Twitter
Tweet about the giveaway(can be done THREE times daily...tweets must be at least an hour apart...be sure to leave the tweet link)
Add As They Grow Up Button to your blog and leave a link so that I can find it
Add As They Grow Up to your Blogroll (2 entries)
Follow My Blog (See sidebar)
Become a fan of As They Grow Up on Facebook (See sidebar)
Subscribe to As They Grow Up Via Email (Be sure to VERIFY your subscription)
Enter my other giveaways and let me know which one(s) (1 entry per giveaway)
Comment on a non-giveaway post and let me know which one(s)
One winner will be chosen ! I will be using a random number generator to select the winner. Contest ends at 11:59pm EST on September 27, 2010. If the prize is not claimed in 48 hours a new winner will be chosen.Contest open to U.S. residents only.The winner will be announced in this post(and emailed)
This is solely the opinion of As They Grow Up. Other people may have different experiences with the product.Thank you to Teacup Piggies for providing a product to test.